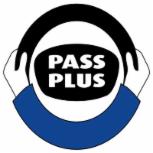 Pass Plus is a training scheme for new drivers - it's much more than just a few extra lessons!
It was designed by the Driving Standards Agency (DSA), with the help of British motor insurers and professional instructors, to help make things safter for new drivers.
IT'S NOW A SAD FACT THAT MORE THAN 20% OF NEW DRIVERS WILL CRASH IN THEIR FIRST YEAR ON THE ROAD - AND YOU PROBABLY DON'T WANT TO BECOME A STATISTIC!
Pass Plus is covered in six practical modules -
Introduction and town driving
Driving on country roads
Bad-weather driving
Driving at night
Using dual-carriageways
Motorway driving
We can arrange these over three, two-hour sessions - but two, three-hour lessons are usually better so there's time to cover preparing for longer journeys (both for you and your car).
There's no test at the end of a Pass Plus course - driving is continually assessed and monitored, and you must successfully complete all six modules before the DSA will send you a certificate.
This is definitely a good course to get some extra driving experience - and you could get your money back by cutting your insurance premiums.